How to start a dropshipping business in India?
The onset of pandemics saw businesses flourishing all around. From cosmetic products to fusion wear, the possibilities became endless. While people enjoyed the profit margins, they had to bear the burdens of running a business and looking out for expensive warehouses for the products.
That's when Dropshipping gained momentum in the industry. The ease of conducting business made it a reliable source of gathering experience and earning good returns. The benefits associated with it spun around the obstacles of running a business. Yet, there have been confused stares while discussing dropshipping in India and how one can start this.
Here's your guide to starting a dropshipping business in India.
What is dropshipping business?
Starting with the basic question: What does dropshipping mean? Well, let's understand this through an example.
If you start a stationery business, the major focus has to be on quality products. And then comes the dreaded question of finding a warehouse to store your raw materials and products. With increasing prices on rent, it has become a nightmare to find an inexpensive storage location.
Dropshipping refers to fulfilling expected orders without the hassle of inventory or storage. You act as a third-party supplier and get the orders shipped from the store to your customers. The store gives you a profit margin on the sold items. One example can be IndiaMART.
Now that you have a basic understanding of the term and how it works, let's move on to the most important part- How do you start?
How to start dropshipping in India?
India has recently witnessed a boom in dropshipping business. With less hassle associated, it has become the most preferred way of conducting business. Once you are on board with this idea, follow these steps to start your dropshipping business:
1. Finalizing the Supplier
Since dropshipping is highly dependent on the supplier, you need to pick the best one. This requires days of research and trials before deciding on the one. With the widespread dropshipping businesses, it has become difficult to choose the right suppliers from a sea of thousands. Finding the best supplier can take longer but do not compromise on that.
Keep these things in mind while choosing the supplier:
Do your market research. Before going through profiles, do your homework. Get authentic testimonials from other dropshipping businesses.
The supplier should be the manufacturer. If your supplier outsources the products from elsewhere then that complicates the entire procedure. Connect with the authentic source and establish your dropshipping business with them as your supplier.
Fast shipping dates win in the market. Customers need their products delivered quickly and if you provide the same, your business will stand out. Hence, discuss the delivery dates provided by the suppliers and compare to choose the one with faster service.
Analyse profit margins well. The only way to generate revenue in this business is through your profit margin. Discuss these beforehand with the supplier to establish the best and healthy margin for yourself without compromising the quality.
White-label products generate trustworthiness. Select a supplier that ships the orders with your brand name on top. That makes the customer trust your business better since they expect their products from you.
No hidden costs. Remember to take notes of how your supplier charges you and what they charge. The best is through a one-time setup charge that will be settled at the beginning and the pre-orders. Subscription models also work well.
Also, you can find suppliers with the help of Oberlo, CJDropshipping and Eprelo if you want to setup your store in Shopify.
2. What do you want to sell?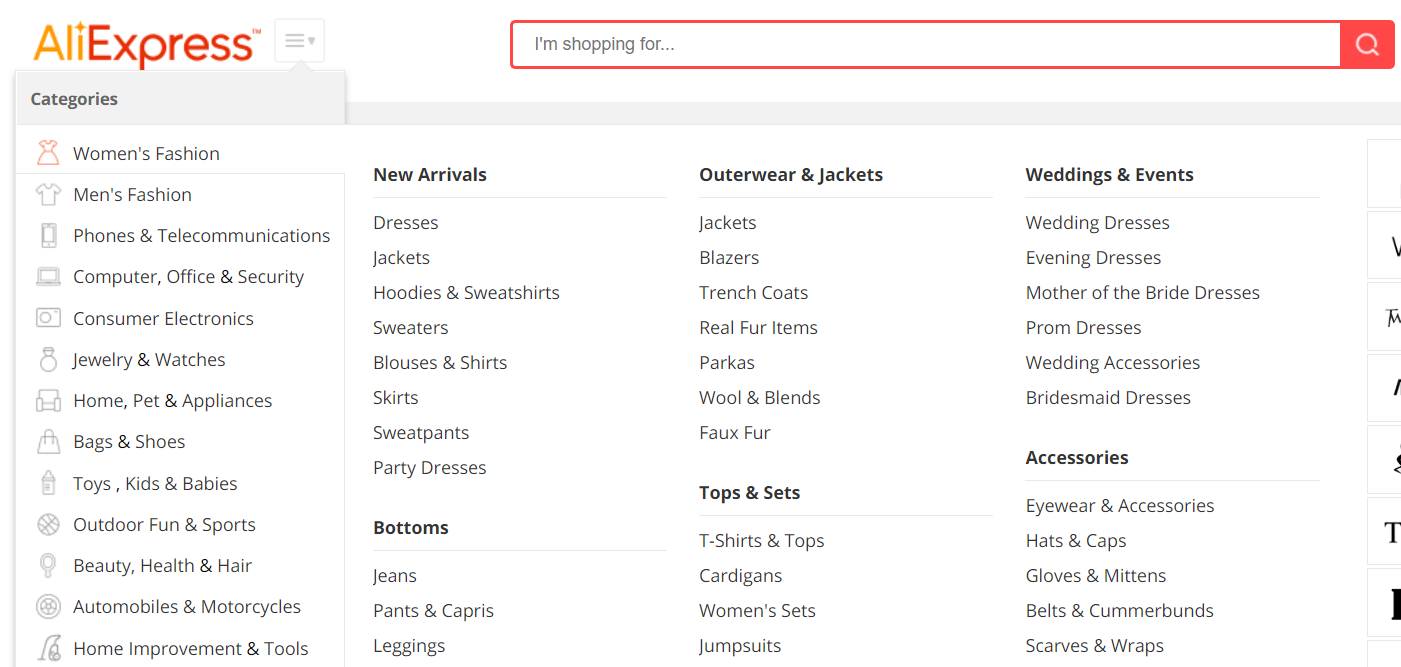 Choosing your product is the next step. Once you have a trustworthy supplier, you can work on the products you want to sell. Make notes of all the products. Go through various e-commerce stores to compare their prices. You can also find great product descriptions which will help you set up the expectations bar. Rummage through a variety of images to understand your product better. Having good knowledge of the product makes it easier for you to conduct business and reply to queries.
3. The GSTIN Number
GSTIN stands for Goods and Services Tax Identification Number. It is a unique code to identify a registered business. It is an essential step that you should not miss. You can register in two ways. Either as a business or as an individual. Make sure to discuss the GST requirements beforehand with your supplier to avoid legal complications.
4. Your Website: The virtual inventory!
Now that you have your business registered, products selected and suppliers chosen; get ready to design your store's website. It will act as a virtual inventory for your customers to shop from. Building a website is another crucial element. This is the first impression of your buyer for your business. It has to be tailored to meet your potential customer's convenience. The website needs to be beautifully designed and quick to respond throughout the buyer's journey.
You can use Shopify Dropshipping in India to have a well-managed and responsive website. Make sure to include good content throughout the website to help your customers understand the store better. This is where you need to pay wisely to have a strong website build without the hassles of technicalities.
5. Product Listing
Once you have your website in place, it's time to list your products. Use high-quality and genuine product images to increase trust and security. Provide proper product descriptions that are relevant to the products you sell. You can ask your supplier for genuine product images rather than using the ones from the internet.
6. Branding & Marketing
Even if you have a well-made website ready, the products won't sell without brand awareness. Amp up your game of branding with social media and AD campaigns. Find where your target audience spends most of their time. Entice them with unique marketing strategies and the strong branding of your business. Spread the word and get your sales up!
Is Dropshipping profitable in India?
Dropshipping business has become popular in a short period. Yet, there is a lot to experiment with. This makes it the best way of gaining good profit margins while using your unique strategy. In India, Dropshipping is predicted to become more popular in the coming times. With fewer risks involved and high scopes of inclusivity; dropshipping is a great way of conducting profitable business. The best part? No loss of inventory since it's created only with demand.
With people moving towards the world of entrepreneurship, they wish to take lesser risks in their journey and earn good profit. Dropshipping business has a great future in India and is still a new concept. Now is the best time to build your dropshipping business and experiment with your unique strategies.